Register
Sign up now to connect with investors and get funded
Add a Pitch
Add a pitch for your business using our quick and easy template
Connect with Investors
Connect with and message interested investors. We make 6,500+ connections each month...
210,169 registered angel investors looking for projects like yours. Submit a pitch and we'll help you find an investor.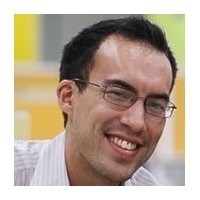 S$10,000 - S$100,000
S$1 - S$50,000
S$1 - S$500,000
1
Create your pitch using our tried and tested template
2
Publish your pitch to our network of angel investors and funds
3
Connect with investors and message them to raise money and expand your network
$400 million raised for our members
What our customers say ...
Moo Free Chocolates are a manufacturer of dairy free chocolates, vegan chocolates, lactose free chocolate and dairy free chocolate.

Moo Free Chocolates
www.moofreechocolates.com
Business advice, authentic and informative discussions, and inspiration for a new wave of new businesses were some of the benefits I observed. And the Investors? Well, they were a frank, no-frills bunch - professional, yet down-to-earth, with a wealth of wisdom on their side. Very professional, outstanding.

Jacqui Mott
www.slowmagazine.com.au
I am amazed at the response from the network. In two days I have received six responses from interested investors. I was somewhat sceptical before I put my business on this site, but not now. The enquiries are all genuine and now it is up to me. I think this service is well worth a try for any entrepreneur looking for funds.
Gary Isaacs @ iZDOT
www.izdot.com