Testimonials - The Singapore Angel Investment Network
Funded
Eventscase
EventsCase is an all-in-one event management software. Every bit of kit an event organiser needs under a single platform...
Funded
Just Move In
Just Move In is a premium concierge service for people moving home. We take care of all of the tedious administration th...
Funded
Pilau
Pilau is a fast-moving casual restaurant serving up fresh Indian street food of wraps, rice bowls and salads.
Funded
Azoomee
Azoomee is a safe entertainment service for kids offering games, videos and messaging in one single app.
Funded
Halcyon Developments Grou...
Halcyon Developments Group is a UK based property developer with an interest in developing property on a global scale.
Funded
Bofin
Bofin enables you to connect your money, wherever it is in the world, and provides one easy way to open a personal or bu...
Mitch Fuelkell @ Help's C...
Angel Investment Network looked after me very quickly, professionally and generously, so I would highly recommend them. ...
Andrew Holgate @ The Hear...
I have gone from trying to raise $230K to over $1M from your investors, with talks later in the year for a venture banke...
Alex Smilansky @ Mayku
Xavier is one of the most well connected people in the London investment scene. He helped us raise our growth round conn...
Funded
The Hook Group
Launched in 2014, The Hook Group has rapidly grown into one of the largest youth media groups globally on social. The gr...
Funded
Brother Cycles
Brother Cycles provide a unique selection of quality frames and components for fixed gear and track riding. Our frames a...
Funded
Relative Insights
Relative Insight is a new kind of audience research tool, using comparative language analysis to help marketers discover...
Funded
Humanising Autonomy
Humanising Autonomy improves human interaction with autonomous vehicles. We build human-centered tools that define how a...
Funded
Kandidate
Kandidate provides experienced Talent Managers for leading startups looking for exceptional talent. We provide a no com...
Funded
Beef & Brew
Beef & Brew offers quality and affordable steak in a casual environment. We want to offer the quality of a premium steak...
Funded
TestCard
TestCard is a disruptive urinalysis startup, innovating testing mechanisms that deliver earlier diagnosis and facilitate...
Funded
Shojin Property Partners
Shojin Property Partners offers investors the opportunity to invest in development projects with ease. They offer an unr...
Funded
Snap.hr
Snap.hr is a recruitment platform designed exclusively for developers.
Funded
Planks Clothing
Founded by British pro skier Jim Adlington, Planks Clothing is a rider-owned brand producing high quality ski apparel fo...
Andrew Holgate @ The Hear...
Without this investment network I would never have got the business started, as it is we raised 110% of our target. Of t...
Funded
Feast It
Feast It is a labour of love that's trying to make event planning that little bit easier, by offering a one stop shop wh...
Funded
Cityzenith
Cityzenith's 5D platform technology empowers users with a simple way to make sense of the torrent of data in our cities,...
Funded

MDMY
MDMY was established to develop high-quality family homes, initially in the South West of England. We provide sustainab...
Funded
The Dots
The Dots is a professional network for the people and teams that don't wear suits to work. We're the best place to showc...
Funded

TeacherHQ
TeacherHQ is an online platform for schools to hire teachers directly without the need for expensive agencies and ineffi...
Funded
VITL
VITL are building the most advanced health and wellbeing platform in the world, to take the guesswork out of personal nu...
Funded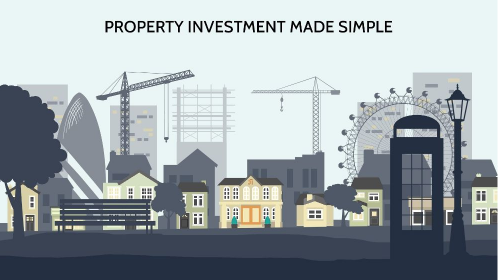 Shojin Property Partners
Shojin Property Partners offers investors the opportunity to invest in development projects with ease. Using our in-hous...
Funded
Findoc
Findoc is a free online booking service allowing patients to book a healthcare appointment in less than 60 seconds!
Funded
Warwick Analytics
Warwick Analytics develops automated root cause analysis technology that identifies a problem's causes and recommends th...
Funded
InMyBag
InMyBag provides smart services for on-the-go professionals. We'll repair or replace your essential devices the same day...
&nbsp